About Us
Serving Our Customers For Over 80 Years
Albright Welding Supply Co., Inc. was founded as the Albright Welding and Radiator Shop in Wooster, Ohio by Arden F. Albright. From our origins in May of 1928 the welding and repair business evolved to conform with the changing needs of our customers. Welding gases and equipment were added in the early 1930's, delivery service in 1950 and in 1960 we moved to a larger facility, our present location.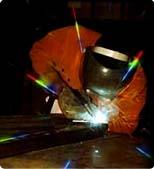 In 1976 the welding fabrication portion of our business was discontinued, consolidating all efforts into the area of supply. During this period, we established a reputation as a knowledgeable distributor of highly technical welding equipment and in 1997 formed an associate company. That company, Automation Welding Systems, LTD., now serves Northern Ohio with highly sophisticated robotic welding equipment. In September of 1999 a branch store and warehouse was opened in Orrville, Ohio and in July of 2007 we completed the construction of a new building adjacent to our Wooster facility. The 10,000 square foot structure is the new home of our expanded store and features a welding machine demonstration area and training facility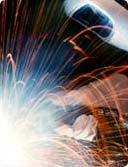 We are now a self contained distributor of industrial and welding related products with the capability of filling most types of industrial cylinder gases, propane, cryogenic liquids and supplying bulk customer sites. Between our two locations we employ over 30 associates and operate regular truck routes delivering to our extensive customer base. Our staff includes experienced sales personnel, certified technicians for the service of welding power sources, electric and air tool repair as well as licensed fire extinguisher service personnel.